E-smog
– Accu-Power for E-smog harmonization
– E-smog harmonization bracelet
– Pyramid for E-smog harmonizations in rooms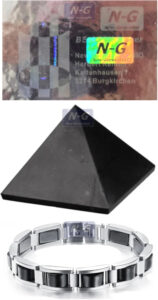 E-smog products harmonize energy vibrations. In interaction with the human fields, this cancels the negative effect. This has no effect on the reception signal of radios. The modification is designed exclusively to interact with biological cell processes in humans.
Auraphotography: Accu-Power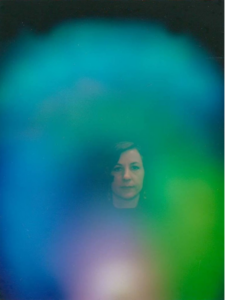 A phone call of the same length was made with a cell phone WITHOUT an Accu Power sticker (first image), and a cell phone WITH an Accu Power sticker (second image). The dark areas on the image indicate energy loss, clearly visible around the head.
This picture is much more balanced, the Accu Power balances and is clearly a protection for the body.
Customer report: Mobile phone battery capacity
Field report BE - Accu Power 'S'.
I use BE Accu Power 'S' for my phone and my iPad and without a doubt you can see the positive effect on the batteries of both devices as they last much longer and charge much faster! I have also noticed, especially with my cell phone, that my devices run cooler, which is very good indeed. One of the main reasons I bought BE - Accu Power 'S' was to neutralize the effects of my devices on my body due to the energy they emit!'
Steven Armstrong
Business Development Manager
N.I Ltd.
Unit 1,
Bluestone Business Pk,
Moyraverty West Rd,
Brownlow, (Craigavon),
Co.Armagh,
N.Ireland.
BT65 5HU.
Tel : +44 (0) 2838 345403
Mob : +44 (0) 7771 591269
Video: More power endurance with the Accu-Power