◊◊◊
If you look into the smallest structures, you can see that everything vibrates. "Dark energy", space energy, quantum oscillations…? Gradually, modern physics also recognizes that this form of invisible energy must be present to explain phenomena in particle physics. We make use of this energy and refine matter with new properties!
---
◊◊◊
With NG technology, it is possible to actively solve many environmental problems and improve the quality of life for animals and humans. The product range of 30 products is constantly expanding. In our daily activities we want to achieve the highest satisfaction of our customers and together make the world a little better.
---
◊◊◊
The NG is now an international grouping with locations in several European countries. NG-International, with its focus on production and sales, is ideally positioned for industrial sectors, especially for the automotive industry, with its TÜV-certified ISO 9001 and is listed as a supplier there.
---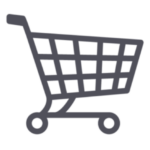 Click here to go to the store of NG-International & Co. k.s